在完成第二期的概念設計後,監督委員會、蔡建築師、呂建築師和顧問小組開始與電機、結構、土木、園藝景觀等專業團隊合作,進入設計發展階段。預計將於今年年底完成第二期建築物之施工圖。
After completing the schematic designs for Phase 2, the project Oversight Committee, architect Tsai, architect Lu, and the advisory group have been working on design development along with mechanical, structural and civil engineers, and landscape consultant. The construction documents for Phase 2 are slated to be finished by the end of 2022.
在完成第二期的概念设计后,监督委员会、蔡建筑师、吕建筑师和顾问小组开始与电机、结构、土木、园艺景观等专业团队合作,进入设计发展阶段。预计将于今年年底完成第二期建筑物之施工图。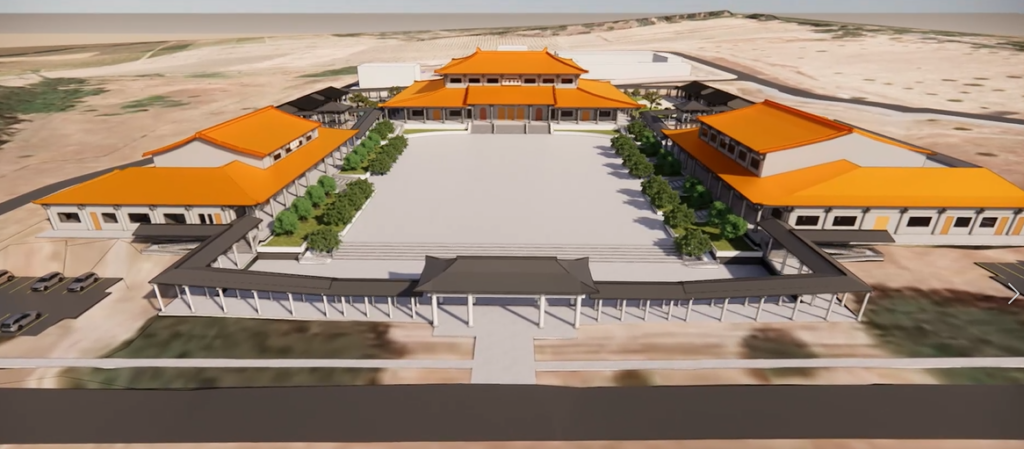 妙覺寶殿外部的蓮花裝飾、四天王浮雕、以及不同的佛像等設計元素正在考慮之中。此外,第二期的景觀規劃也在進行,包括各種樹木和花園,如銀杏、紅木、玉蘭、茶花等 。
Design elements being considered include reliefs of lotuses and the Four Heavenly Kings on the exterior of the main hall, as well as different Buddha statues. Additionally, landscape plans are being developed for Phase 2, with various kinds of trees and gardens such as ginkgos, redwoods, magnolias, camellia etc.
妙觉宝殿外部的莲花装饰、四天王浮雕、以及不同的佛像等设计元素正在考虑之中。此外,第二期的景观规划也在进行,包括各种树木和花园,如银杏、红木、玉兰、茶花等。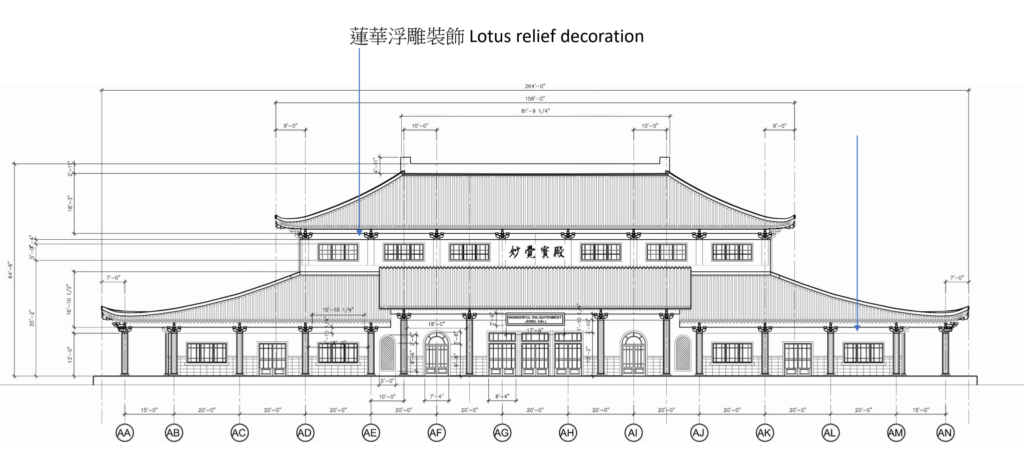 第二期概念設計視頻 Phase 2 Conceptual Video 第二期概念设计视频