隨著第1A期接近尾聲,第1B期工程的四棟也取得了重大進展。建築A(齋堂)、建築B(公共廁所)、建築C(戒壇)和建築D(禪堂)的地基與百分之五十以上的水泥外牆已經完成。預計這四棟的外牆與屋頂將在明年第一季全部完成。
As Phase 1A comes to a close, there has also been significant progress in the construction of the four buildings of Phase 1B. The footings and over half of the CMU walls have been completed, and it is expected that the walls and roofs of Buildings A (dining hall), B (public restroom), C (precept hall) and D (chan hall) will be finished in the first quarter of 2022.
随着第1A期接近尾声,第1B期工程的四栋也取得了重大进展。建筑A(斋堂)、建筑B(公共厕所)、建筑C(戒坛)和建筑D(禅堂)的地基与百分之五十以上的水泥外墙已经完成。预计这四栋的外墙与屋顶将在明年第一季全部完成。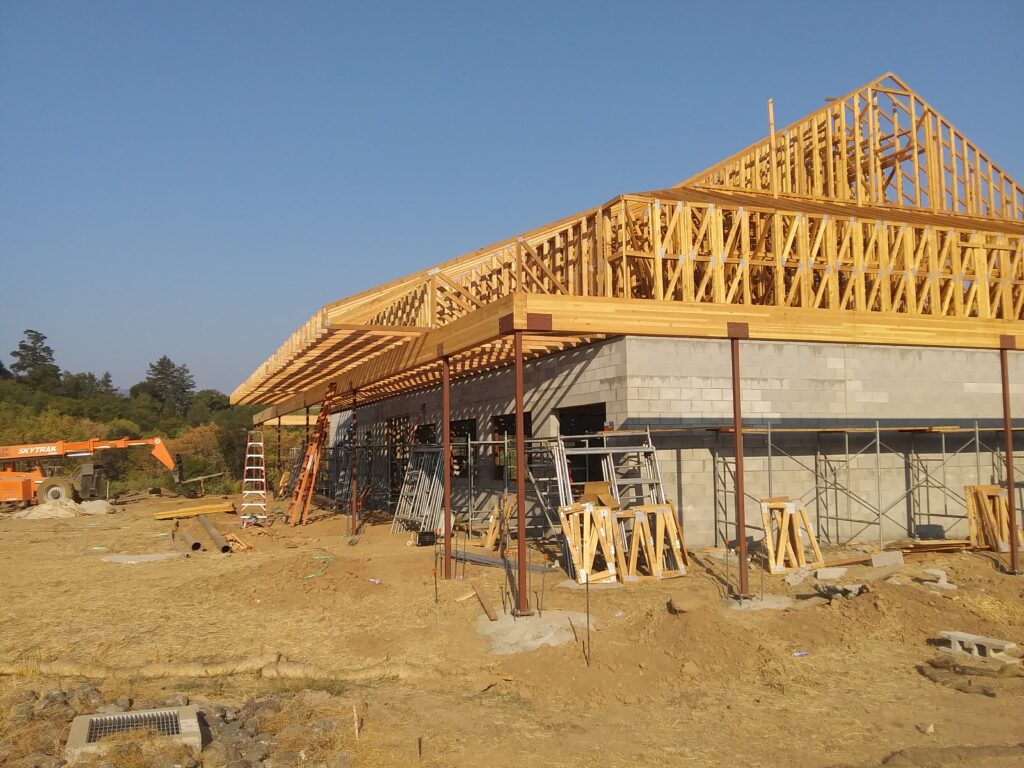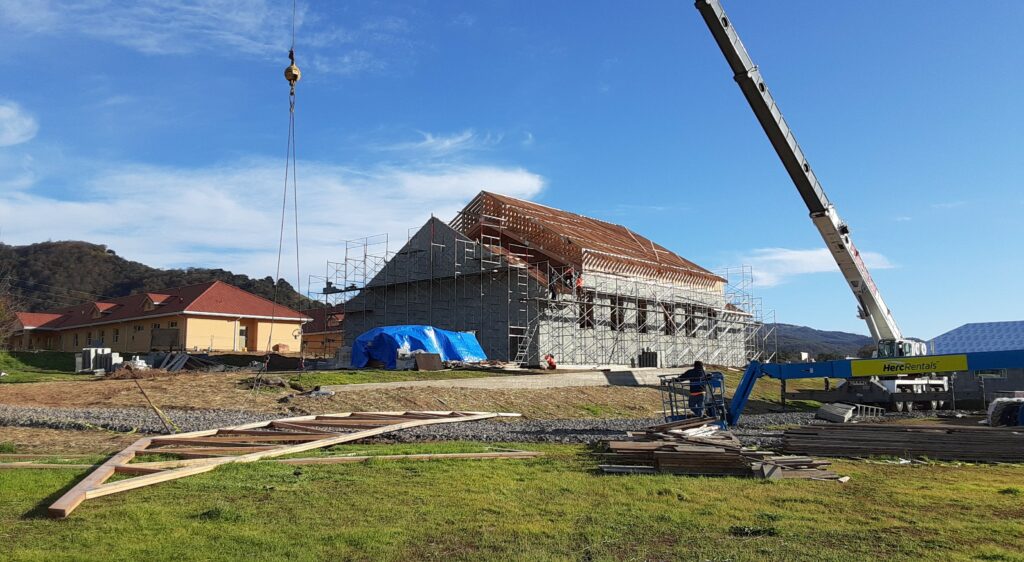 飲用水、電力、天然氣、廢水和消防用水的管線也已經延伸到第一期工程九棟樓的附近,預計於明年年初完成。
The utility lines for drinking water, electricity, natural gas, waste water, and fire protection water have also been extended to the vicinity of the nine Phase 1 buildings, and these utility connections are projected to be completed in early 2022.
饮用水、电力、天然气、废水和消防用水的管线也已经延伸到第一期工程九栋楼的附近,预计于明年年初完成。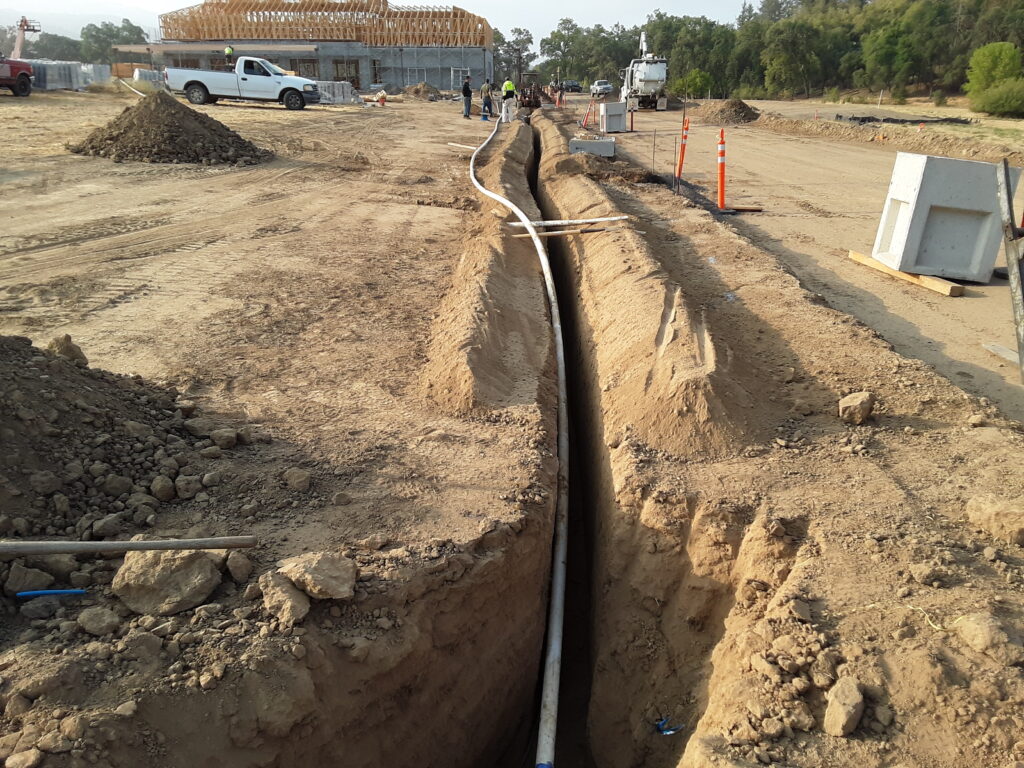 此外,景觀設計也進行了改進,包括噴草工程與種植一百三十八棵紅木樹,以青翠的田野與生機盎然的小樹林來增加該地的自然美。第二批將包括更多品種的樹木。
Furthermore, improvements in landscaping have taken place, including hydroseeding and the planting of 138 redwood trees, enhancing the natural beauty of the site with verdant fields and a young grove. More varieties of trees will also be planted in the near future.
此外,景观设计也进行了改进,包括喷草工程与种植一百三十八棵红木树,以青翠的田野与生机盎然的小树林来增加该地的自然美。第二批将包括更多品种的树木。